OUR STORY
'We'll Help You Craft the Perfect Piece'
Welcome to William Jeffrey's Fine Diamonds and Jewelry! Established in 1991 by a former diamond broker, Jeffrey Samuels, William Jeffrey's is a family owned store in Mechanicsville, VA. While most jewelry stores can sell a customer a piece of jewelry, we focus on helping a customer craft the perfect piece, setting us apart as a unique experience in the jewelry community.
BEST SELLERS
Top Engagement Ring Styles
OUR PROMISE TO YOU
Benefits of Working With Us

Building Relationships, Building Memories
Our business is built on relationships: the ones we build with our customers and the ones we help our customers celebrate. From the first moment you walk through our doors, the team will work to get to know you and understand your style and needs, so that we can use our decades of experience in the jewelry industry to help you invest in the right piece. We will always be honest and transparent with you about cost and value, so that you know you'll cherish your purchase for years to come.


Giving Back to Our Community
As a small-business, the years of support and care from our local community have helped us flourish. In turn, we work to give back through charities such as Easter Seals, the Hanover Domestic Violence Task Force, and CodeVA to do our part for the same community that has helped us grow.

Conflict-Free Diamonds
We believe that jewelry should be a celebration of life's special moments, and have made it our mission to sell ethically sourced, conflict-free diamonds since we opened in 1991, and can guarantee that any diamond we help you buy will be conflict-free.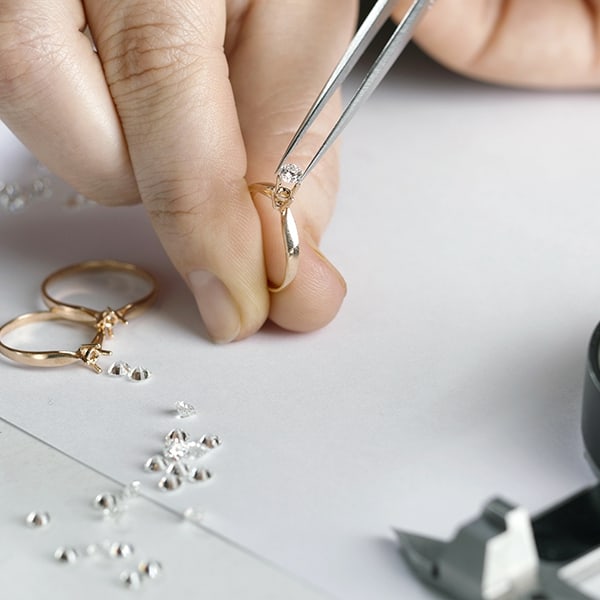 DIAMONDS FROM THE SOURCE
'Your IJO Master Jeweler'
We are members of IJO, the Independent Jewelers Organization, the largest buying group of jewelers in the world. We pride ourselves both in our jewelry collections and our ability to design and fabricate custom-made, one-of-a-kind jewelry on the premises. We feature a large selection of high-quality diamonds, engagement rings and necklaces from top jewelry designers. Our diamonds are purchased directly from the cutters in Antwerp, Belgium, providing you with the finest-cut diamonds at the best prices.
OUR FAVORITES
What Our Staff is Loving